A campaign led by the World LPG association aims to facilitate the transition of 1 billion people from cooking with traditional fuels as well as other dirty and dangerous fuels to cleaner-burning LPG by 2030.
The campaign convenes governments, public health officials, the energy industry and global NGOs to expand access to LPG and bring this modern alternative to the people who need it most. The WLPGA also work to increase public awareness about how traditional fuels negatively affect everyday life among the world's most vulnerable.
'Cooking For Life' puts the necessary tools and resources for success in the hands of energy policy decision makers in developing countries. India, Brazil and Indonesia are shining examples of successful countrywide conversion to LPG, proving that large-scale adoption is possible. The campaign arms leaders in other countries with the best practices and lessons for implementing successful LPG conversion programmes.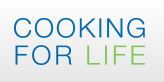 ---
Why LPG?
LPG has a number of practical and environmental advantages over other fuels. It is portable, efficient, safe and emits virtually no soot.
LPG has a high-energy content on a per tonne basis (in a liquid state) compared to traditional fuels and most other oil products and burns readily in the presence of air giving off a hot flame. These characteristics have made LPG a popular fuel for household and commercial heating and cooking, for industrial processes and as an alternative automotive fuel.
Around three billion people across the developing world still rely on solid fuels – traditional biomass or coal – for cooking on primitive stoves or open fires. The socioeconomic cost is enormous: exposure to indoor air pollution from cooking this way causes the premature deaths of an estimated 4.3 million people annually from lung cancer, cardiovascular disease, pneumonia and chronic obstructive pulmonary disease, as well as ill-health and the loss of productivity among millions more.

Switching to LPG, which is particularly well-suited to domestic cooking, would improve greatly the quality of these people's lives and bring far-reaching social, economic and environmental benefits.
To find out more, visit the WLPGA Cooking for Life website here.